I just wanted to remind you, that timing is EVERYTHING. You may be elegible for a Home Equity Line of Credit (HELOC).
Why is this a good  time and idea?
In uncertain economic times, which we may be headed towards, it is good to have a backup plan, just in case you need it.
Home values are increasing, and lenders are more incline to lend when values are increasing.
If you don't use it, it doesn't cost anything to have.
The  Government has not changed the rules relating to HELOC's, YET!
The Government wil likely make it harder to be approved for a HELOC.
 A minimum amount of equity is required.  Contact us to discuss your specific situation.
Next rate announcement is September 6, 2023. If you would like to chat more about current and future interest rates, please (contact me).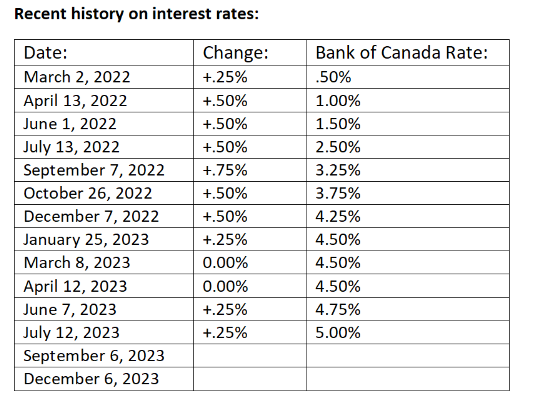 Getting in touch is easy Click here.
If you would like more information about Mortgages or one of Sam's Shorts, you are always welcome to contact us.